The nearest airport is Chennai, and then you will have to take a bus from Chennai to Tiruvannamalai (4hours). You can reach PCTC from Tiruvannamalai by bus to Kondam (pronounced Quandam). The best technique is to ask every bus in the bus stop, although the ones you are looking for are travelling to Vellore. Number 225 is the most regular bus travelling to Kondam and it takes around 25 minutes. The 226 does not stop there. You can also catch an Auto rickshaw from outside Tiruvannamalai bus station for around 200-250 rupees.
PCTC will give you an excellent insight to life and work in rural Tamil Nadu. Xavier will talk to you about your role during the first week on the project and once you have settled in. He likes to identify your skills and where they will be best utilized on the project, whilst also developing new skills. Your experience will be challenging but you will make a real contribution to the people around you. New volunteers are viewed as a 'breath of fresh ideas' so there is plenty of scope to indulge your interests. You have the choice of helping on the nearby farm where they have fruit trees, paddy, cattles and lots more. Or you can work with the disabled children who attend PCTC on a daily basis.
The accommodation consists of two very nice rooms, both large enough to sleep two, with an en-suite bathroom attached with a western style toilet and a shower. You will be provided with a matress, pillow and a sheet.
There are two and three pin sockets. You can also bring one international adapter, a European adapter with two pins work.
Food is provided by the cooks. Breakfast is likely to be idly (rice dumplings), puri (fried naan), semia (an noodle dish), or pongal (rice smash). You can also have bread and jam for breakfast. At lunchtime it is sambar (vegetable sauce), rassam (pepper water), a vegetable dish (cabbage, beetroot etc), appalam (pappadom) and rice. The evening meal will be similar to lunch, though it may be accompanied by a bread (paratha or chappati). If you have difficulties with the food, you can talk to the person responsible, and can be easily sorted out. The kitchen for the volunteers is provided with Gas and stove. Perishable items of food or drink can be stored in the fridge in the kitchen.
The climate in southern India shows only slight seasonal variations. Temperatures and humidity remain relatively high all year round. Rainfall is likely in the months of April to September occasionally and the Monsoon Season(October) has only marginally more precipitation than at any other time. The highest temperature in summer could reach 42 C.( April and May)
Kariyandal, the local village, has a population of 1700. It has a majority Hindu population (70%) and also a large Christian community, It contains two schools: the Government primary and The Mary Immaculate Matriculation School. Kariyandal is made up of four discernable parts. The village proper north of the Centre, Kondam comprising of houses located on either side of the main road running past the Centre which is largely populated by settlers from other villages, and the Sri Lankan refugee part located south of the Centre. Finally, the gypsy settlement situated east of the Centre.
There are several grocery shops in the village where many day-to-day products can be obtained. A wider selection is available at Tiruvannamalai; there's Sri Kumar's supermarket, located on Car St, for toilet roll and a wider selection of toiletries go to the shop next door. There are several clothes shops around Tiruvannamalai. Tirunelveli sweet shop (opposite Kumars) sells a large variety of cakes and sweets which are cheap and delicious. Other similar shops can be found all over town.
There is one telephone centre in Kondam. There is also good mobile phone signal around PCTC and the staff will help you get a Sim card. There are various internet centre's at Tiruvannamalai.
For the post office in Tiruvannamalai take the second left after the bus station, continue to the end of the road and turn left. They are open 8am till 5pm. For posting letters, the stamped letters can be given to the office staff at PCTC.
There are cash machines: one in Nayudumangalam (3kms from the center) and more than 10 in Tiruvannamalai.There are a couple of them around the bus station -16 kms from Kariyandal.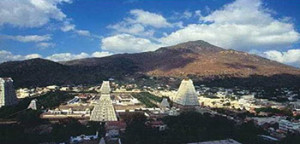 Tiruvannamalai it is about half an hour from PCTC by bus. It is one of the holiest towns of Tamil Nadu and locally considered the home of Shiva and his consort Parvati. It is a major pilgrimage centre, Arunachala temple is from 16-17th Century. It is one of the largest temples in South India. It is dedicated to Shiva of God incarnate of fire. The Sri Ramana Maharishi ashram is a very popular ashram for foreigners.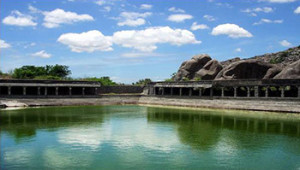 Gingee is approximately an hour away from Tiruvannamalai by bus. It has a remarkable 15th century Vijayanagar fort with much to explore, it is well off the beaten track, very peaceful and in beautiful surroundings. The landscape is made up of man sized boulders piled on top of each other, to make huge mounds.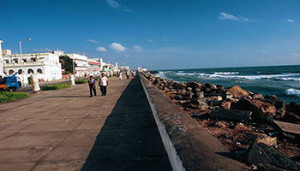 Pondicherry is 3 hours by bus and offers faded elegance, a beachside promenade and fine food with its French influence. See the Sri Aurobindo Ashram and the Ghandi memorial. Auroville, located close by, has a pleasant beach which is suitable for swimming. Chennai is 4 hours away by bus, and it is good to stay with other volunteers to get to know the city. Places to visit include Fort St. George, Valluvar Kottam, The Government Museum and Marina Beach, which is supposedly the longest in the world! Mysore Sights to see - The charming city of Mysore does a brisk trade in its silks, sandalwood and Jasmin. On the outskirts of the city is the Srirangapatnam, Maharajas Palace, Silk factory, Sandalwood Oil factory. Famous also for its yoga.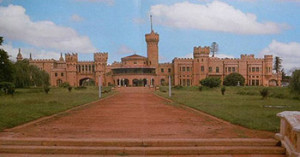 Bangalore Make sure you visit Bangalore at the weekend to avoid the traffic. Places to visit Cubbon park, government museum - one of the oldest in the country, K Venkatappa Art gallery, Lal Bagh Gardens, Bull temple and various other temples and Bangalore Palace inspired by Windsor castle. Bangalore is famous for its shopping and its nightlife.